Kissimmee, Florida : : (866) 847-7749
American Property Management Group, Inc.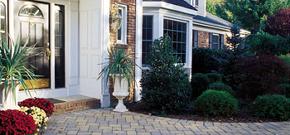 | | | |
| --- | --- | --- |
| | Professional Tenant Screening | |
At American Property Management Group, Inc., we pride ourselves on the quality of tenants we are able to attract. We have more than 30 years of experience, and our extensive screening ensures the best possible tenant. We want good tenants as much as you do! We do a complete credit check, including previous rental history and verification of employment and income. When we are completely satisfied with the applicant's details, we will approve them, having them come into the office to be given a full explanation of the lease and their obligations before signing. This lease is one of the best leases in the area, having been drawn up by an attorney and examined thoroughly by a judge. It covers almost every possible situation that may arise when renting property. We always take a fair and appropriate security deposit that is paid upon signing the lease and held in an escrow account.
Property Inspections
Part of our job is to protect your investment property. Once the tenant has been in the property for 3 months, we perform a full interior and exterior inspection. If everything looks fine, we then carry out annual inspections. We also do frequent drive-bys to check the condition of the outside of the property—typically, if the property is well maintained on the outside, the inside is as well. The tenant will receive a letter either congratulating them on a good job or told how to take corrective action to rectify a situation. If the latter is the case, we will perform a follow-up inspection to ensure the problem has been solved. Our business is based on the care of your property.
Property Presentation
When we first take on a property, we always take a full set of photographs of its condition, along with an inspection report. We stay aware of current market conditions and negotiate the rent we will be receiving for your property at its highest market value. American Property Management handles all of the advertising, including property signs, flyers, and mailings.
Contact us today for professional tenant screening.